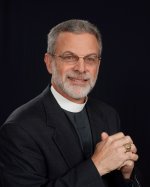 Pastor Rick Goeres
Senior Pastor
Email Pastor Goeres
The joy of being a cherished child of God in the midst of a challenging world is what Pastor Goeres helps us celebrate. His personal mission statement is: "reflect the presence of God through my living and sharing so that as I walk with others they may be in awe of the Spirit's flame within them which guides, comforts and causes thanksgiving." In addition to sharing the Good News, Pastor Goeres enjoys family time with his wife Neva and their adult children Gloria and Richard. He also enjoys their dogs, exercise, bicycle riding, motorcycle riding, working outdoors and exploring new places. Pastor Goeres has visited all 50 States, lived in Japan and gained great insight on trips to Tanzania and Israel. Pastor Goeres earned a BS in Psychology from James Madison University, an M-Div. from
Lutheran Theological Southern Seminary
and a Doctor of Ministry from Drew University. Pastor Goeres was ordained on June 17, 1984 and called to serve as pastor of Holy Cross, Lincolnton, NC. He has also served as Assistant to the Bishop in the NC Synod, Senior Pastor of Incarnation, Columbia, SC, and Senior Pastor of St. Paul, Strasburg, VA.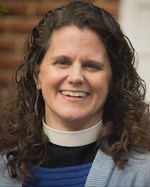 Cathy Mims
Pastor
Email Pastor Mims
Pastor Cathy Mims is a graduate of Indiana University and Lutheran Theological Southern Seminary, Pastor Mims served as co-pastor with her husband, the Reverend Scott Mims, at Good Shepherd Lutheran in Virginia Beach from 2007 – 2016. She and Scott reside in Virginia Beach, and have two children, James (13), and Jacqueline (10).
In addition to her parish work, Pastor Mims is a trained Healthy Congregations Facilitator, and serves as a representative of the Office of the Bishop as Dean of the Tidewater Conference. She has served as vice-pastor for two congregations during their pastoral vacancies, and is a member of the Quincentenary Organizational Committee in the Tidewater area, helping plan ecumenical events for the 500th observance of the Reformation.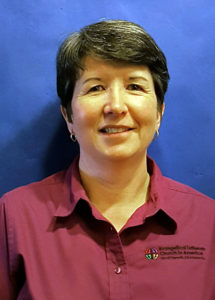 Lisa Geiger
Church Operations Manager
Email Lisa
Lisa is a native of Virginia Beach, VA, and the youngest of five siblings. She has a Bachelor of Science in Management Information Systems from Old Dominion University. She worked for Honeywell as a Senior Project Manager at Navy Headquarters in Norfolk, VA, managing a group of IT professionals for the past 26 years. In the summer of 2000, her personal faith journey led her to the desire to increase her knowledge of the scriptures and theology. She embarked on an academic path with Saint Leo University, earning a second Bachelor's in Religious Studies in 2004, and a Master of Arts in Theology in 2010. She began working as an Adjunct Professor of Religion for Saint Leo University's Center for Online Learning in 2011. She grew up in the Lutheran tradition (ELCA) and is well acquainted with the ministries and people of the Virginia Synod.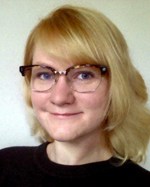 Sarah Mahnke
Administrative Assistant and Communications Representative
Email Sarah
Sarah, the oldest of three, is a native of Great Lakes, Illinois, and has lived in Hampton Roads since 2000. After graduating with honors from Oscar Smith High School in Chesapeake, VA in 2008, Sarah studied English Literature at Old Dominion University. She is currently completing her Bachelor of Arts in Creative Writing through telecommute classes at Southern New Hampshire University, and will be graduating in spring of 2017. Sarah enjoys reading works by C.S. Lewis, J.D. Salinger, and Flannery O'Connor. Her own writing has been web-published in various short fiction blogs. Most recently Sarah has published an essay in Backwoods Home Magazine detailing the journey of building a "tiny house". In her free time, Sarah enjoys cross-stitching and embroidery, hiking and camping in the Shenandoah National Forest, and being outside, reveling in the glory of the Lord's creations, if and whenever possible.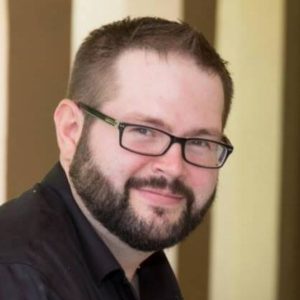 Ryan-Michael Blake

Director of Music

Originally from Wilmington, North Carolina, he graduated from Lenoir-Rhyne University, where he studied Sacred Music, Liturgy, and Organ Performance. He has been active in the Hampton Roads area since 2009, and has previously directed worship and music ministries for Trinity Lutheran in Newport News and Trinity Episcopal in Portsmouth, respectively. In addition to his work here, Ryan-Michael also supports the central music office for Norfolk Public Schools, working primarily as an accompanist for Lake Taylor and Granby High Schools. Equally experienced as a jazz musician, he spent several years as a conductor of professional musical theatre.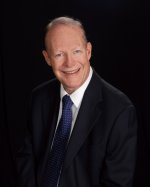 Lawrence Carr
Organist
Email Lawrence
Lawrence Carr is a native of Cincinnati, Ohio. While still in high school he studied as an honor student at the University of Cincinnati College-Conservatory of Music, where he completed a Bachelor of Music with a double major in piano and organ performance in the classes of John Quincy Bass and David Mulbury. Carr completed graduate degrees at the Eastman School of Music and the University of Maryland in organ and piano performance. His teachers included David Craighead, Barry Snyder, and Bradford Gowen. In addition to having served as a faculty member at Hamilton College in Clinton, New York and Virginia Wesleyan College in Norfolk, he is often sought after as an accompanist in the Tidewater area and teaches privately. Lawrence's most recent performances have included the entire J. S. Bach Clavierübung III for organ as well as the complete Chopin Etudes, Preludes and Valses for piano.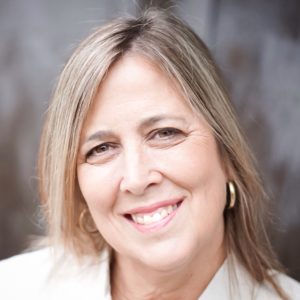 Randy Trevethan

Member Contributions Manager
Randy is
the most recent addition to the FLC family
, serving as our Member Contributions Manager
. A hard-core Pittsburgh Steelers fan, Air Force "brat," and grandmother of two (soon to be three!) beautiful granddaughters, Randy has over 12 years of training and experience with church financial software, such as ACS. She can
help answer any of your contribution questions or concerns!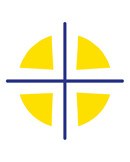 Mary Zelasko
Sexton