Bread for the World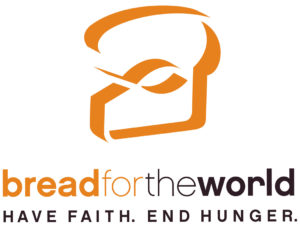 As a covenant church with this advocacy organization, First Lutheran participates each year in Bread for the World Sunday. This is an opportunity to focus our congregational attention on the most vulnerable in our society through preaching, writing letters to our representatives, and selling home-made bread to raise money for BFW.
Christians United for Social Change (CUSC)
Christians United for Social Change is a group formed as a collaborative effort uniting members of two Norfolk congregations: First Lutheran Church, a historically white congregation, and the Basilica of St. Mary of the Immaculate Conception, a historically African American congregation. CUSC was formed in 2018 with the mission to promote cultural understanding and inclusion by challenging bias and barriers to build a genuine, trusting, and connected society. The group meets on the 3rd Thursday of each month and holds approximately 10 official meetings each year. Throughout the year, CUSC participates in events that further the group's mission. For additional information please contact Eric Peterson at ericpeterson1522@cox.net.
Lutheran Immigration
and Refugee Service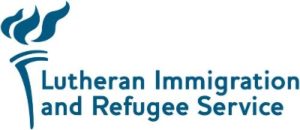 The Lutheran Immigration and Refugee Service (L.I.R.S.) is a global ministry that witnesses to God's love for all people, stands with and advocates for migrants and refugees, and transforms communities through
ministries of service and justice
First Lutheran participates in this ministry through the support of refugee awareness and the recogn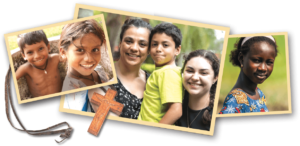 ition of the annual Refugee Sunday.
Lutheran World Relief (LWR)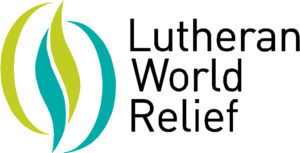 The Lutheran World Relief, or L.W.R., is an amazing and beneficial program for all involved. Their mission is to affirm God's love for all people through working with Lutherans and partners around the world to end poverty, injustice, and human suffering. First Lutheran directly supports the ministry through the creation and donation of quilts and school supply kits for children all over the world.
Reconciling in Christ (RIC)
First Lutheran is working towards becoming recognized as an RIC church which ensures the welcome, inclusion, celebration, and advocacy for people of all sexual orientations, gender identities, and gender expressions; work for racial equity and commit to anti-racist work and support the national program. FLC is committed to building a community that is safe, inclusive, and full of love for everyone.
Faraja Primary School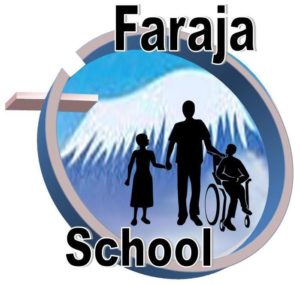 After visiting Tanzania, Africa in 1999, two First Lutheran members (at the time), Don & Joann Tolmie, learned of a great need for education and advocacy for children with physical disabilities. In partnership with the Evangelical Lutheran Church in Tanzania, the Faraja School is a residential school which provides students with accredited primary education. FLC continues to support the school through prayers, financial support, and regular visits from members of the congregation.
Lutheran Theological Southern Seminary

The Lutheran Theological Southern Seminary, or L.T.S.S., is located in Columbia, South Carolina and is a seminary of the Evangelical Lutheran Church in America based out of Lenoir-Rhyne University. L.T.S.S. was founded in 1830 and helps to serve the needs of educating Lutheran pastors within the South, and our pastors at First Lutheran often participate in important conferences.
enCircle
The people of enCircle educate students who need additional supports, empower people with developmental disabilities through a variety of community-based services, support children in foster care and foster parents, and provide mental health counseling to children, youth, and adults. We are also part of a network of agencies that reunites unaccompanied immigrant children with family or sponsors in the United States.