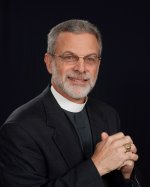 Pastor Rick Goeres
Senior Pastor
Email Pastor Goeres
The joy of being a cherished child of God in the midst of a challenging world is what Pastor Goeres helps us celebrate. His personal mission statement is: "reflect the presence of God through my living and sharing so that as I walk with others they may be in awe of the Spirit's flame within them which guides, comforts and causes thanksgiving." In addition to sharing the Good News, Pastor Goeres enjoys family time with his wife Neva and their adult children Gloria and Richard. He also enjoys their dogs, exercise, bicycle riding, motorcycle riding, working outdoors and exploring new places. Pastor Goeres has visited all 50 States, lived in Japan and gained great insight on trips to Tanzania and Israel. Pastor Goeres earned a BS in Psychology from James Madison University, an M-Div. from
Lutheran Theological Southern Seminary
and a Doctor of Ministry from Drew University. Pastor Goeres was ordained on June 17, 1984 and called to serve as pastor of Holy Cross, Lincolnton, NC. He has also served as Assistant to the Bishop in the NC Synod, Senior Pastor of Incarnation, Columbia, SC, and Senior Pastor of St. Paul, Strasburg, VA.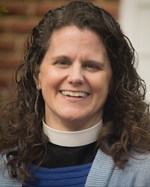 Cathy Mims Pastor Email Pastor Mims Pastor Cathy Mims is a graduate of Indiana University and Lutheran Theological Southern Seminary, Pastor Mims served as co-pastor with her husband, the Reverend Scott Mims, at Good Shepherd Lutheran in Virginia Beach from 2007 – 2016. She and Scott reside in Virginia Beach, and have two children, James (13), and Jacqueline (10).
In addition to her parish work, Pastor Mims is a trained Healthy Congregations Facilitator, and serves as a representative of the Office of the Bishop as Dean of the Tidewater Conference. She has served as vice-pastor for two congregations during their pastoral vacancies, and is a member of the Quincentenary Organizational Committee in the Tidewater area, helping plan ecumenical events for the 500th observance of the Reformation.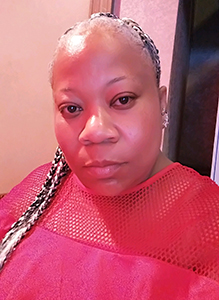 Trina Winfield
Office Administrator/Bookkeeper
Trina Winfield is our new Office Administrator/Bookkeeper. She brings with her decades of successful accounting experience, management skills, and hospitality. Trina specializes in Accounting, Bookkeeping, Grants and Contracts. She has worked for organizations such as the Baltimore City Health Department, Associated Black Charities, The Baltimore Station, and Augsburg Lutheran Home.
A strong believer in the power of positive thinking, Trina focuses on internal wellness and encourages others to utilize effective mental and emotional health techniques.
Trina enjoys spending time with her family, listening to music, meditating, and occasionally a good Netflix binge.
Please extend her a very warm First Lutheran welcome as she settles in to her new position!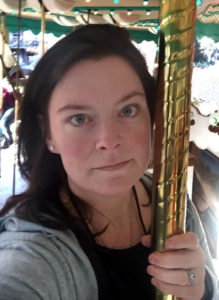 Kate Minnick
Administrative Assistant / Communications
Since beginning her secretarial career more than 25 years ago, Kate has worked in virtually all types of industry including law, accounting, construction, non-profit, and higher education. She is very excited about working for First Lutheran in Ghent as she hopes her family will one day move to the Ghent area or downtown Norfolk.
Currently, Kate, her husband Andy, and their daughter Sarah reside in South Norfolk where they claim family ties to the community that go back well over a hundred years. Their family are big history buffs, so they enjoy spending a lot of time in various historical sites throughout Virginia, especially Colonial Williamsburg.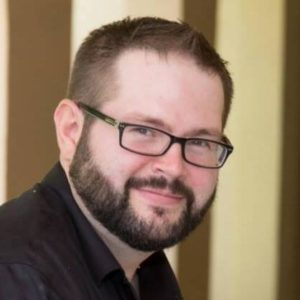 Ryan-Michael Blake
Director of Music
Originally from Wilmington, North Carolina, he graduated from Lenoir-Rhyne University, where he studied Sacred Music, Liturgy, and Organ Performance. He has been active in the Hampton Roads area since 2009, and has previously directed worship and music ministries for Trinity Lutheran in Newport News and Trinity Episcopal in Portsmouth, respectively. In addition to his work here, Ryan-Michael also supports the central music office for Norfolk Public Schools, working primarily as an accompanist for Booker T. Washington and Maury High Schools. Equally experienced as a jazz musician, he spent several years as a conductor of professional musical theatre.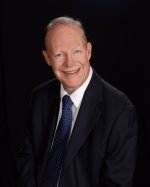 Lawrence Carr
Organist
Lawrence Carr is a native of Cincinnati, Ohio. While still in high school he studied as an honor student at the University of Cincinnati College-Conservatory of Music, where he completed a Bachelor of Music with a double major in piano and organ performance in the classes of John Quincy Bass and David Mulbury. Carr completed graduate degrees at the Eastman School of Music and the University of Maryland in organ and piano performance. His teachers included David Craighead, Barry Snyder, and Bradford Gowen. In addition to having served as a faculty member at Hamilton College in Clinton, New York and Virginia Wesleyan College in Norfolk, he is often sought after as an accompanist in the Tidewater area and teaches privately. Lawrence's most recent performances have included the entire J. S. Bach Clavierübung III for organ as well as the complete Chopin Etudes, Preludes and Valses for piano.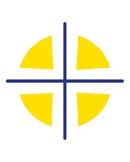 Mary Zelasko