Assisting Ministers
Please CLICK HERE to sign up to be an Assisting Minister.
Grace Food Pantry
FLC is looking for volunteers to sponsor our Grace Food Pantry, located on Baldwin Avenue, every week.
This means checking the pantry during your designated week for expired food and reporting any damage to the church office, then restocking the pantry with nonperishable food items including snacks and personal care products such as soap & dental supplies.
If you are interested in volunteering, please CLICK HERE. If you have questions, please contact Gail Plauka at 619-9667 or gplauka@gmail.com.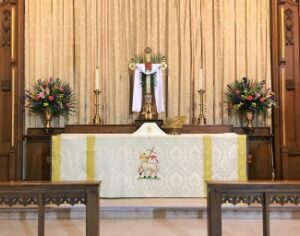 Altar Flowers
Sign up to sponsor the altar flowers at First Lutheran Church for Sunday morning worship services by CLICKING HERE. Please indicate in the comment field to whom you would like the flowers dedicated (in honor or in memory). The cost to dedicate flowers for 2023 is $100. You can pay for flowers online here (simply indicate "Altar Flowers" in the memo field next to "Other") or forward payment to the attention of our Office Administrator, Trina Winfield.
In order to ensure flowers are dedicated properly, please sign up no later than 3:00 PM on the Tuesday prior to the Sunday service for which you are signing up to sponsor the flowers.
Columbarium or Paschal Candle Flowers: If you would like to donate a bouquet for the Columbarium or the Paschal Candle, the cost is $45. Simply email Kate at kminnick@flcnorfolk.com or call the church office at (757) 625-1953 and indicate that you want to donate flowers for the Columbarium and to whom your dedication should be made.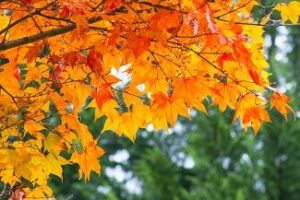 Life Together
Worship Help
Volunteers help us ensure that everyone is cared for when arriving to, and during, our worship service. CLICK HERE to help! Please join us–you are needed! If you have any questions, don't hesitate to contact the FLC Church Office at (757) 625-1953, Monday – Thursday, 9:00 AM – 4:00 PM and Fridays, 9:00 AM – 1:00 PM.
Signing up in advance helps church staff to prepare for worship, as well as make sure all of our volunteers are properly acknowledged in the Sunday bulletin. We are so thankful for all of our volunteers here at FLC! Your service makes it possible for us to offer meaningful worship, outreach, and fellowship.