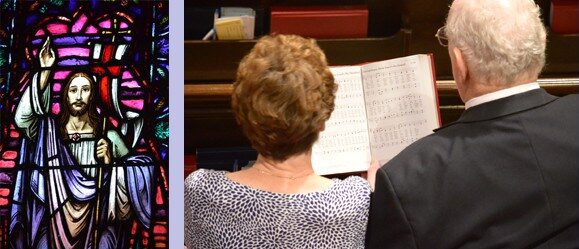 "For where two or three are gathered in my name, I am there among them." – Matt. 18:20
SUNDAY WORSHIP is at 10:00 am
In worship we hear the word of God proclaimed and celebrate the presence of God with us through the means of grace. Worship at First Lutheran Church includes prayer, congregational singing, scripture readings, a sermon, and holy communion. Please join in a time of fellowship
and refreshments following each service.
MUSIC
Our music program has opportunities for all! From our Kids' Praise to Adult Choir and Handbells, there are opportunities to contribute to the beautiful worship experience here at First Lutheran. There are also times for the offering of special music. See our
music page
for more information and how to get involved.